Sjappesnakk: Vi Som Älskade Varandra Så Mycket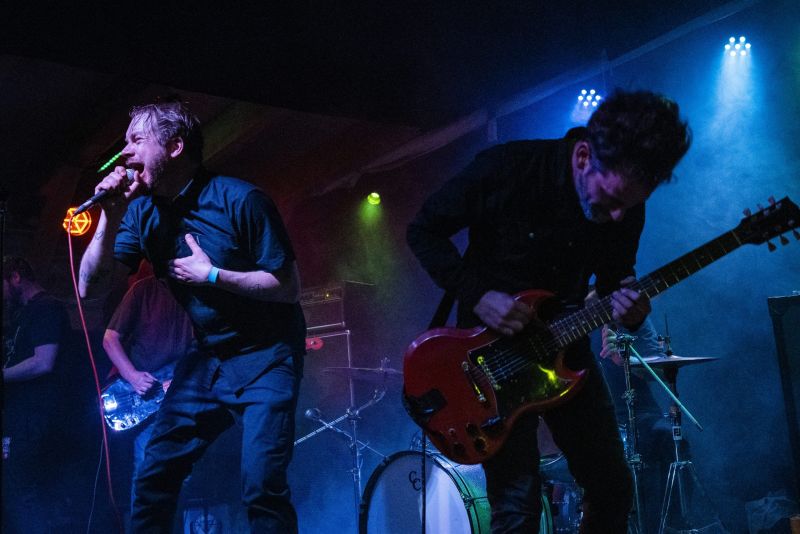 The Swedish powerhouse known as Vi Som Älskade Varandra Så Mycket is finally out with their new full length, and we took the opportunity to talk to the singer of the band, Arvid Ringborg, about the history of the band, the new record and of course; Norwegian music.
Would you mind giving a brief introduction to the band and tell us how things got together like they did?
We are a six-piece band from Stockholm called Vi Som Älskade Varandra Så Mycket and when people ask me what we play I answer sad and screamy music. Others would say it is screamo heavily influenced by post-rock or vice versa. We have been around since 2012 when we released our first EP.
The band started with a few of us talking about doing a screamo project around my kitchen table one late night. We put the band together with a bunch of friends and we started recording songs. It has always been about playing music we love and we are thrilled that others like it too. All of us have played music most of our lives and this band has become really important to us.
We recently released our second LP and have released a few splits and EPs on the way here.
Was it a conscious choice to make the lyrics in Swedish, and are you surprised that VSÄVSM has gotten such a devoted fan base outside of Sweden?
I had never written lyrics in Swedish before we did this band and I was honestly terrified to do it. You can't hide behind cliches the same way you would in English. We just wanted to try it out and we had no expectations whatsoever that anybody would listen to us. When we released our first songs we got a great response, both in Sweden and abroad.
I think me singing in Swedish makes it more honest and it doesn't really matter if you understand the words or not, you can feel it. At least I hope so. Some people might find it exciting that I sing in Swedish, but I think we would reach a bigger audience if it was in English.
Again, we never expected anyone to listen to us, so to see that we get such a strong response and devoted listeners abroad is fantastic. It also makes us want to do better and constantly improve our art and hopefully take it to new heights.
How did latest record come to be? Was the process any different than the previous outings?
With every recording we have raised our ambition when it comes to song writing and how we record it. We recorded our first record ourselves and briefly after it was done we lost our studio space. This forced us to have a different process this time around.
We have worked with this record a long time, both in the writing process and recording. I think it is almost two years from when we tracked the first drums to when we tracked the last vocals. Lyrically you meet me in a different part of my life. The first record was written in a state of chaos when my whole life was crumbling. This record is also very dark, but has something that resembles hope in it.
I think this is the strongest and most powerful work we have done and the album works more as a whole. We are super happy and proud with it.
Do you have any favorite Norwegian bands?
There is a lot of great music coming out of Norway. The bands I have listened to the most would be JR Ewing, Snöras and Satyricon. We have had the privilege to play in Oslo two times with bands like Monograf, Youth Pictures of Florence Henderson and Liongeist and they were all fantastic. Oslo seems to have a vibrant and exciting music scene and we would love to come back to play there again soon.