LLNN on their new album "Unmaker"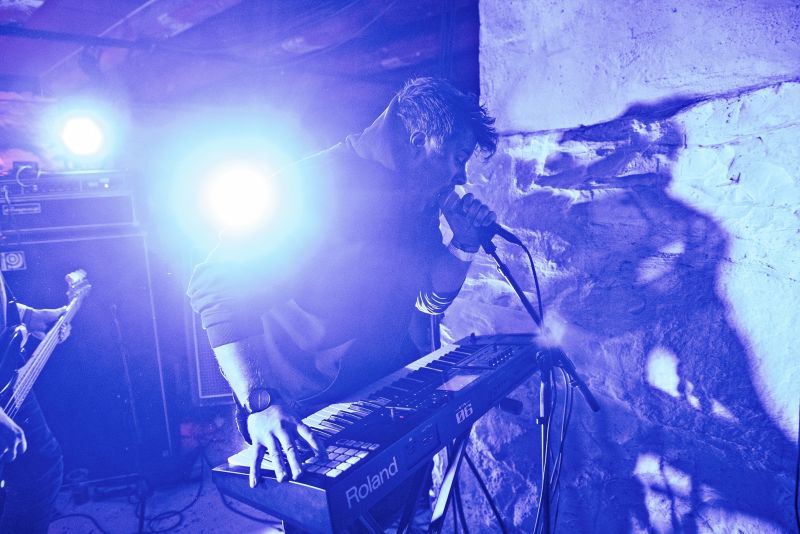 Danmarks desidert tyngste band slapp tidligere i år sitt fantastiske nye album "Unmaker" på Pelagic Records. Vi snakker rå industriell sludge møter cinematistk 80's sci-fi soundtrack. I anledning slippet måtte vi bare ta en prat med dem (På Engelsk).

Hello and thanks for taking the time to answer a few questions! Could you please give us a brief introduction of the band and its members? 


Hello and thank you for having us! We are LLNN, a dark post-apocalyptic hardcoreband based in Copenhagen. We consists of 4 members, Christian Bonnesen on guitar and vocal, Rasmus Furbo on bass, Rasmus G. Sejersen on drums and myself Ketil G. Sejersen on synth. LLNN's sound is such a unique composition of raw, pasionate sludge and manipulated field recordings.

Could you take us through the process of making a LLNN-track?

We go through several iterations before we land on a final song. 
Usually the most common recipe for this, is that Christian comes up with a vicious riff which Rasmus catches with his heavy drumflow. From there we start jamming around that until we have a clear idea of the instrumental order. When we reach the studio, we do a live recording with guitar, drums and bass, and afterwards records the string dubs and vocals. Then we start field recording all sorts of stuff, so we can narrow down the best suitable sonic solution for our synth layers, and at the end of the process we manipulate the audio we recorded and add it into the track. 


As a video game and movie aficionado, I can hear a lot of orchestrated layers similar to movie- and video game scores underneath the abrasive layers of noise. You've stated that you're inspired by movie and video game soundtracks, so this makes sense, Is this a deliberate way of composing, or is this a happy accident?

It is conscious that we compose with both eyes planted on the cinematic aspects. We are all huge sci-fi nerds, so the 80s soundtrack-vibe is in our DNA. 
 


What does the future hold for LLNN now that the new record is almost out? 



Hopefully a whole bunch of new adventures, we have been isolated from the world too long now!

Some of us have been lucky enough to see you perform in Norway earlier. Will we be lucky enough to see you perform here again in the near future? 



We absolute love Norway, so we are definitely reaching your stunning landscapes again. Norwegian dates are currently getting arranged.