5 records that has inspired James Welburns new album Sleeper In The Void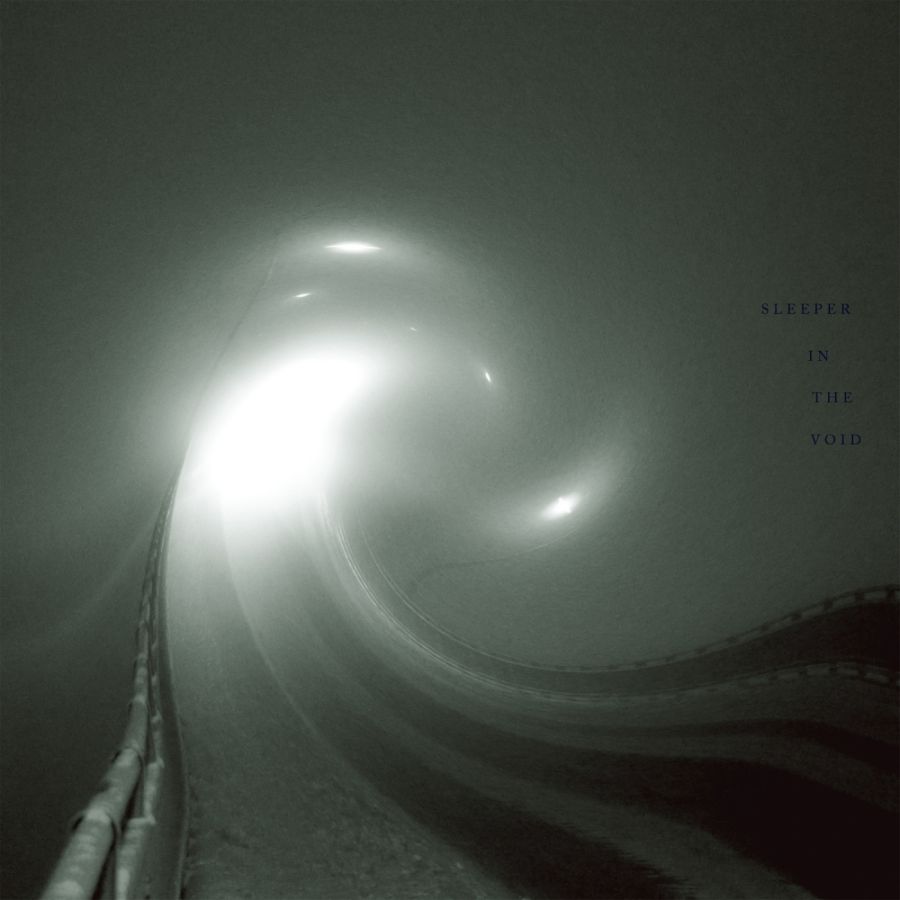 James Welburns new album "Sleeper In The Void" was released on the label Miasmah the 30th of april in Norway. We're talking industrial dark drone ambient. On the record Welburn is accompagnied by guests Tomas Järmyr (Motorpsycho, Zu, Barchan), Hilde Marie Holsen (Hubro Records), and vocal artist Juliana Venter (W/V, Phil Winter). We asked James which records has inspired him i the process of making the album.

1. Miranda Sex Garden - Fairytales of Slavery (1994, Mute)
Their contrast of stunning, classically trained voices and gritty gothic rock showed me how powerfully these two worlds can combine. Heavy rhythms, ghostlike guitars, cutting violins and mystifying vocals. A touch of theatricality here and there sets the scene for crafted songs that remain fully alive. It's also produced by Einstuerzende Neubauten's Alexander Hacke, who harnesses all these elements into a very unique album.
2. Vatican Shadow - Media in the Service of Terror (2016, Hospital Productions)
The way he combines techno with desert like atmospheres and subtle middle eastern melodies reframed the use of club sounds for me. His upper layers create landscapes whilst the beats slowly shift in texture and emphasis, avoiding relentlessness. It's urgent music with a clear political message that also provides space for reflection. I saw him perform the epic track 'More of the Same' in Oslo on the Darkrooms night at The Villa. He was so physical he almost bust out of the DJ booth.
3. Einstürzende Neubauten – Grundstueck (2005, Potomak)
A great capture of an amazing concert I attended in 2004 at the Palast der Republik; a crumbling former government building in east Berlin. The collective power of the 'Supporters Choir' orchestrated with E.N's self made instruments and their unique take on live rock made anything seem possible. Precise polyrhythms with inspired musical passages shifting around Blixa Bargeld's captivating vocals. Standing close to the sound desk I could watch Boris Wilsdorf at work - like a live musician using his mixer and effects. He ended up mixing my album tracks 'Raze', 'Sleeper in the Void' and 'In and Out of Blue' 16 years later.
4. Ø - Konstellaatio (2014, Sähkö Recordings)
Mika Vainio, RIP, was an absolute master of his sound. Always stark, but never cold and with so much lurking beneath the surface. I love his abrasive side too but when he tragically passed I bought this and immediately sank into it's deep, soulful, introspective world. A surreal parallel universe that somehow makes me feel at peace. The opening track 'Otava' sets the tone and the vibe is never broken.
5. Serpent Omega - II (2020, Icons Creating Evil Art)
Serpent Omega tops an array of amazing sludge nights I have attended at Blitz in Oslo (The down tuned guitar riffs on 'In and out of Blue' were recorded after such a night out). I witnessed them at the Svart Oktober Festival where I also performed in 2015. A sick guitar sound with one of the filthiest bass tones I've ever heard. Their riffs snake around in so many cool variations, and the drums are always on point without being predictable. They top it off with a terrifying, powerful female vocal that I can only yield to. Fave track: 'Orog Nuur'.