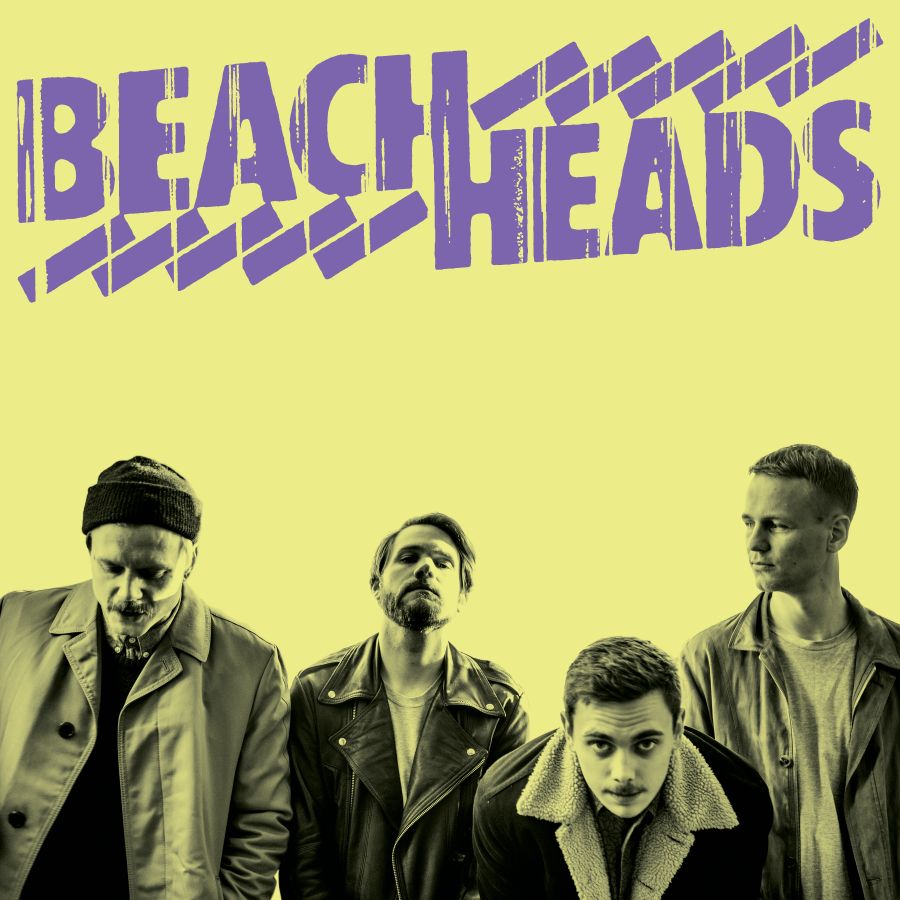 Label:
LTD Purple VINYL:
Catalog number:
FY101LTDLP
Info:
"Uniformly infectious" - Kerrang (4/5)

«Catchy as fuck!» Notably releases, Stereogum

«Bright and resiliently heart-heavy» 10 Bands You Need To Know, Rolling Stone Magazine

Record Of The Week- Visions Magazine

Album Of The Month- Slam Magazine
The spark that became Beachheads was first ignited on a tour bus, as Kvelertak members Vidar (guitar) and Marvin (bass) fantasized about the endless potential of fuzzy guitars, energetic drums and good melodies. After a demo session in 2013 they hooked up with Stavanger-locals Espen, a metal drummer with a pop heart, and former synthpop-singer Børild.
Together they knocked out three single tracks that quickly made a mark on playlists on both Norwegian and British national radio. The sudden success and interest came as a surprise for Beachheads who had no big plans, except for "maybe recording an album sometime". And now the record is finished!
Beachheads is the kind of band that will stay with you through life's many twists and turns. The track sequence manifests life's unpredictability and sharp contrasts, going from classic love songs to moments of deep despair.
The album was recorded in Beachheads' hometown Stavanger and mixed by Øystein Frantzvåg in Oslo studio Nabolaget. Artwork by Ryan Patterson with photography by Arne Bru Haug.
4/5 Laut.de
4/5 Narc magazine
9/10 Maximum Volume
4/5 Intro Magazine
4/5 Planetmosh
Tracklist:
1. Moment of Truth
2. Break Me Down
3. Your Highness
4. Despair
5. Una
6. Give Me Some Love
7. Reverberations
8. Procession
9. Treasure Chest
10. Monologues
11. Addiction Not Love
12. It Feels Alright