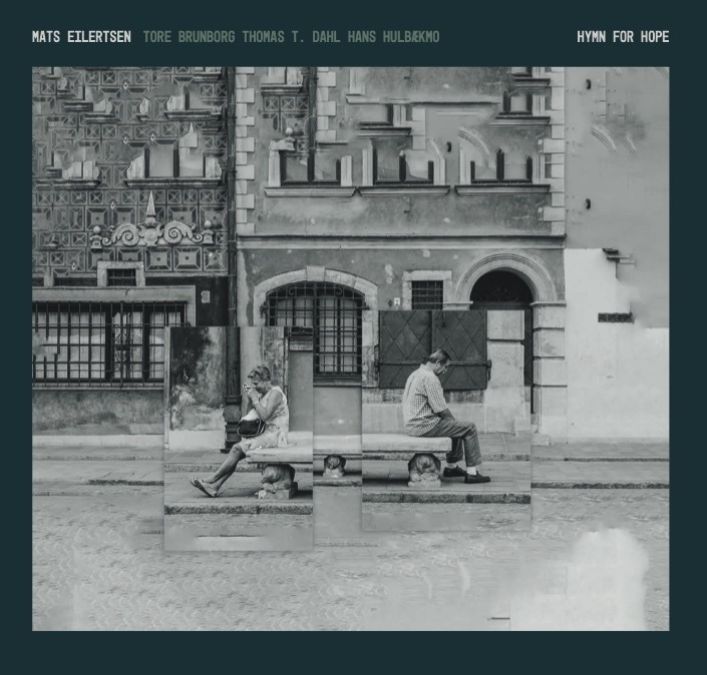 Label:
LPx2 VINYL:
Catalog number:
HEMLI002LP
DIGIPACK CD:
Catalog number:
HEMLI002CD
Info:
Mats Eilertsen is back with a new album consisting of 13 songs of hope recorded in Oslo December 2020.
The music is written by Mats Eilertsen (as well as some improvisations,) and consist of an almost full 80 minutes of music representing a wide span of lyrical, thoughtful, melancholic, fierce, driving, swinging, playful music.
Veteran Tore Brunborg contributes with amazing and really inspired playing on the saxophone, Thomas Dahl is intensely present wrapping his wear of guitar around the other instruments and delivering some amazing solos as well. Drummer Hans Hulbækmo is driving the whole thing forward with his inventive distinct, sparkling, and light, flying drumming.
Mats Eilertsen affirming the bottom end binding it together but delivering a thoughtful indian inspired introduction to «Sunday» as well as a melodic gem of a solo over the last song «X».
(His own words!)
The record is a free-standing continuation of the works from the previous albums «Radio Yonder» (Hubro 2009) and «Skydive» (Hubro 2011) and is released on Eilertsen own new label Hemli.
Coverphoto by Mats Eilertsen also printed and presented inside the vinyl-version!
Mats Eilertsen has had a productive period the last few years with the release of Mats Eilertsen Trio-album «And Then Comes the Night» (ECM 2019) winning Norwegian Grammy 2019, «Reveries and Revelations» (Hubro 2019), «Memorabilia» (Nxn 2020) with Mats Eilertsen Trio together with Trio Mediaeval. And his live solo doubleness album «Solitude Central» from Feb 2021 (Hemli 2021)
He is also present on other albums this fall by
The Source «…but swinging doesn't bend them down» (Grappa 2021)
Kornstad Trio «For You Alone» (Jazzland 2021)
And
Trio Mediaeval «Solarium» (2L 2021)
Web: matseilertsen.com
Twitter: @matseilertsen
Facebook: @MatsEilertsenMusic
Instagram: @maxeilert
Tracklist:
1. Little Thug
2. Oscuro
3. K
4. Sunrise
5. Circle
6. Hymn for Hope
7. M
8. Sunday
9. August
10.Chiaro
11.Call
12.First
13. X