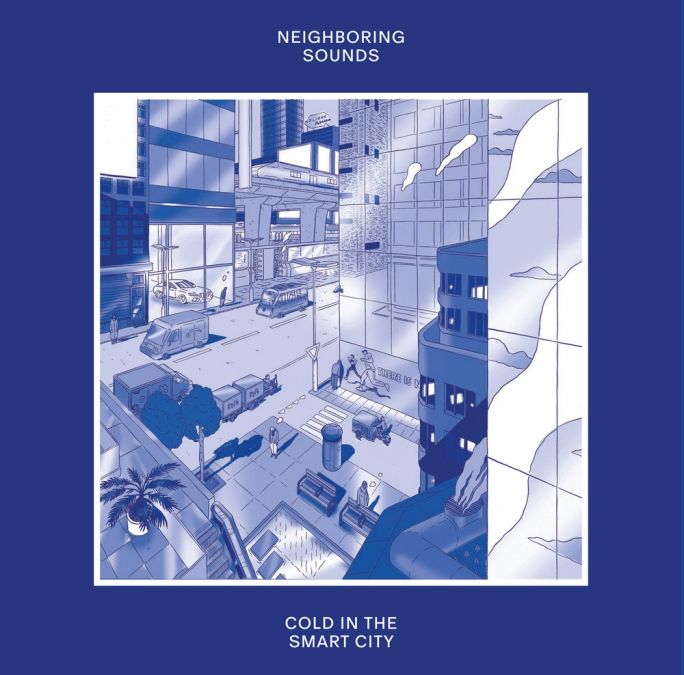 Label:
LP Splatter:
Catalog number:
LHS014SPL
Info:
Fronted by a well-known architect and writer with a past as imprisoned animal rights activist on the Anarchist Black Cross's POW list and Hare Krishna chef, from the small beautiful but rainy city of Bergen on Norway's west coast. Neighboring Sounds is 90s emo delivered by people who made fanzines and put on concerts when many of today's bands in the genre were still in kindergarten. The music also bears the mark of this. It's '90s emo, when in previous incarnations the band shared the stage with bands like Elliott, Jr Ewing and Pretty Girls Make Graves. The city of Bergen is known for other bands in his circle of friends such as Røyksopp and Kings of Convenience, but also bands like the band they share producer with, Abbath, with the frontman from the black metal band Immortal.

The band was previously (2000-2003) called Crash, and released records on Umeå label Premonition Records (Kevlar, International (Noise) Conspiracy) and London label Firefly recordings (Gameface, Beezewax, Sunfactor). The band toured both Europe and the British Isles several times before releasing their swan song "Silence afterwards" under yet another new name The First Cut in 2005. Then the band called it quits, but not for good, as it turned out. With Anders Blom Nilsen from the band Flight Mode on bass (Tiny Engine, Sound as language), the band is definitely back on stage.

The album "Cold in the smart city" is a collection of varied songs that are all a bit about loss of nature and life as an adult, where you are torn between the knowledge that our high consumption is destroying the planet, but that society is based on growth and increasing purchasing power, and that we are encouraged in so many ways to continue the shopping spree. The smart city is the city that today's neo liberal efficiency wants to create. Sensors will replace care and surveillance cameras will replace community. On the other side are local communities and a bottom up green transition, which contributes to optimism and positivity. where we run companies together as cooperatives, where the community owns land, and where a good home is a right, not a consumable. And that is the shift we
want to contribute to.

When the queue of good labels who want to join the release "Cold in the smart city" is as long as on this release, you know that the band has done something right. Friend Club from Buffalo, New York in the USA is known for releases by bands such as Be Well, The Darling Fire and The Jazz June. Bcore from Barcelona, Spain has released the likes of Fireside, Starmarket, Jeremy Enigk, Wild Animals and Shudder to Think and was invaluable to those of us who grew up with emo and post hardcore in the early 2000s.

Adagio 830 from Berlin, Germany has a long catalog and bands like City of Caterpillars, Deadverse, Carson Wells, Give, Black Heart Rebellion and Sport, while England's strictly no capital letters (SNCL) have a long list of good releases from one of the people behind Collective Zine, Andy Malcolm. Friend of mine records from Tokyo, Japan seems to have a weakness for Scandinavian bands and releases new albums for Statues and Leiah, but also I feel fine.

In Norway, Lilla Himmel (Funeral Diner, Catena Collapse) and Sound Fiction (Solea, Hey Mercedes, Golden City, Favez, Logh) are releasing the album.
Tracklist:
1. Cold In The Smart City
2. No Commons
3. Grandhotel
4. Of The Woods
5. Moss / Pine
6. Polis
7. Holiday Palaces
8. Exist, That's All
9. Entre Nous
10. Sleepercare"