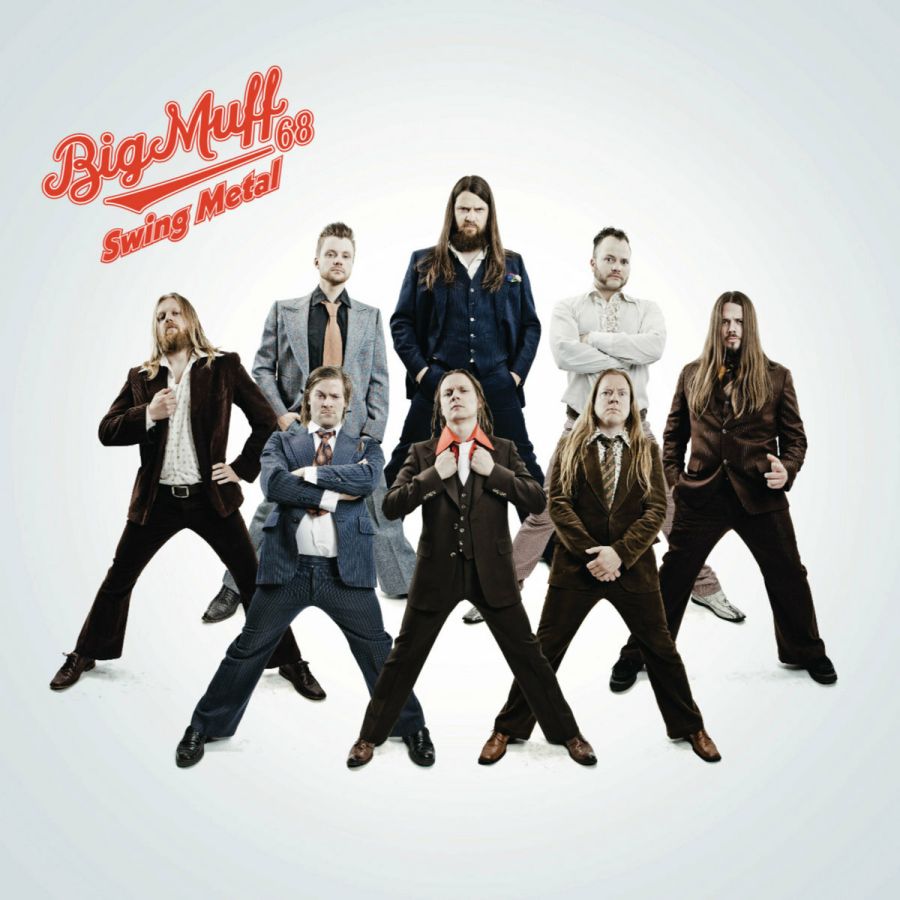 Label:
Info:
Bangkok, early 2000's. Henry Gibson meets Ron Dongery at the final fitting while visiting tailor Balbir Surajitskul in Thailand. Their suits have an uncanny resemblance so they decide to become male models in their home country of Norway. The 70's era three-piece suit model industry is a tough place to thrive, so the two hunks decide to spread their message of love for three-piece suits through Swing Metal music. There's only one problem, the genre Swing Metal hasn't been invented yet. So, to sort the problem, they contact their other model friends Chris Bartender, Bass Frehley, Biff Gardiner, Steve Cattens, Dolby Surround and 12 time organ champion, Norge, to help out. Chris, Bass, Biff, Steve, Dolby and Norge fly to Thailand to have tailor Surajitskul make them suits as well. The boys return home armed with looks to swing, so when they reunite with Henry and Ron the genre "tailors" itself with ease.
The name Big Muff 68 is chosen for the group, incidentally inspired by Chris' unfortunate night with a Albainian hopak dancer and the distortion pedal with the same name. 68 you ask? Well, that's the closest number to 69, which is quite risqué.
Big Muff 68, now the founders of Swing Metal. It carries a lot of weight. They traverse the last century's musical decades and steal their best ideas; the groove of swinging drums of the 40's, the raunchiness of the 50's, the organ of the 60's, the stylish fashion of the 70's, the long hair of the 80's, and the metal of the 90's. Swing Metal. Wow!
Tracklist:
1. Everything's OK
2. Hammer for the Gods
3. Run You Out of Town
4. Pain Still Getting Stronger
5. Help Is On The Way
6. Watch My Back
7. I Found Out
8. I'm Holding On
9. The Great Equalizer
10. Home
11. It's Over
12. Crack Open