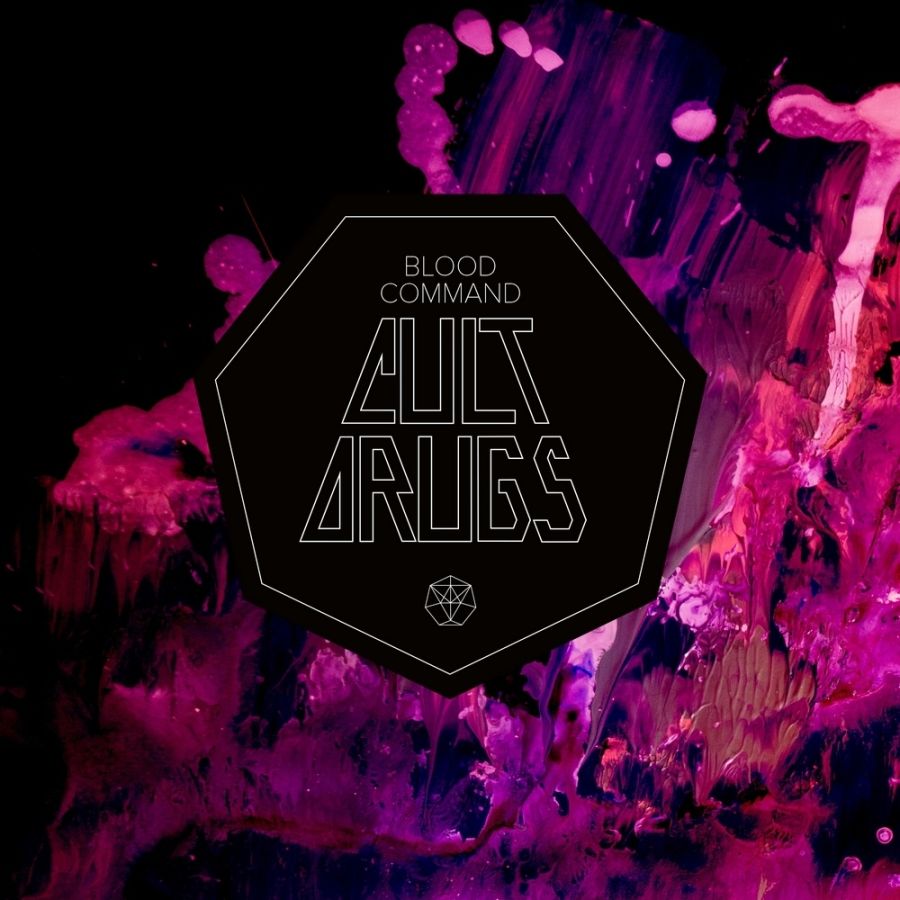 Label:
Info:
VG (5/6)
BT (6/6)
Dagbladet (5/6)"«Cult Drugs» er høyt og lavt og har noe nytt å komme med rundt hver sving"
Aftenposten (5/6) "Effektiv kraftutblåsning fra Blood Command"
Gaffa (5/6) "Albumet har ikke én dårlig låt"
Dagsavisen (5/6)Musikknyheter (10/10) "«All killer, no filler» har aldri vært mer passende å bruke for å beskrive et album."

Metal Hammer (9/10) "Probably the most fun album you'll hear all year"
Rush on Rock (10/10) "Blood Command don't just survive, they thrive"
Ox Magazine (9/10) "Ein mächtiges Album, das den Willen der Band aufzeigt, weit nach oben zu kommen."
Rock Sound (8/10) "One of this world's best kept secrets"
Upset (4/5) "Blood Command are bloody good fun"
Already Heard (5/5) "This is a band at their most confident, most creative and most innovative and it is an absolute joy to behold."
RAMzine "catchy with brawling rhythms that will leave you exhausted"
The Punk Archive "This is one cult you shouldn't be wary of joining"
Drop This " It definitely has us hooked within the first few chords"
Allschools (8/10)
Rythm & Booze "one of the most inventive, exhilarating albums of the year"

Blood Command er tilbake med et nytt album som henter inspirasjon fra alt fra Refused til Boney M!

Forrige album, Funeral Beach fra 2012, fikk overveldende internasjonal pressemottakelse, med 5/5 i Kerrang, 9/10 i Rock Sound og 9/10 i Metal Hammer. I hanket de inn femmere i VG, Dagbladet, BA, BT, og P3 for å nevne noen.
Albumet er mikset og mastret av Blood Command's faste samarbeidspartner Dagger, som sammen med produsent og låtskriver Yngve Andersen har sydd sammen denne nådeløse samlingen av morderiske hooks. P3 reagerte umiddelbart og spillelistet førstesinglen som også ble spilt av BBC1's Rock Show.
Omslaget er laget av Trine+Kim.

Blood Command spiller bla på Bylarm og Roskilde iår og kan fort vise seg å bli et av Norges nye store band!

LP versjonen er trykket i higloss omslag med trykte innersleeves.
CD versjonen er en 3 siders digipack.
Tracklist:
1. Ctrl + Art + Delete
2. Cult Drugs
3. Quitters Don´t Smoke
4. Nervous Laughter
5. Gang Signs
6. You Can't Sit With Us
7. The Secret Impresses No One
8. White Skin // Tanned Teeth
9. Initiation Tape #1
10. (The World Covered In) Purple Shrouds