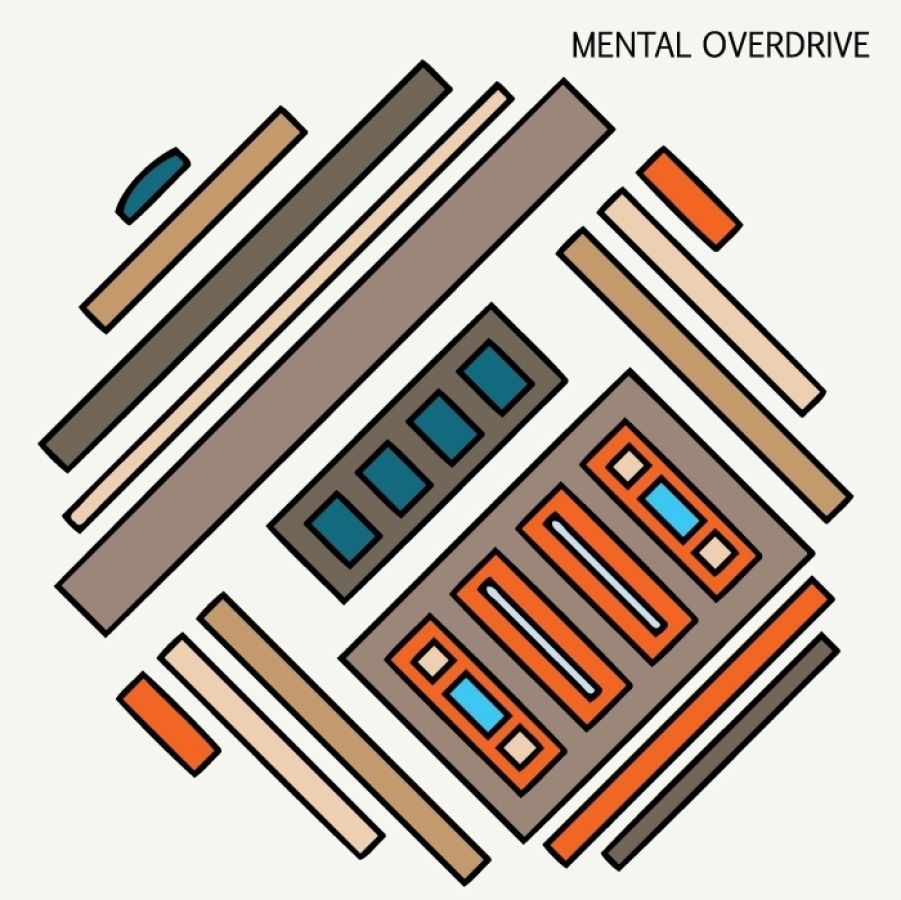 Label:
Info:
Next up on Thomas Urv and Miss Mostly's Ploink imprint comes a full-length album from the Godfather of Norwegian techno Mental Overdrive.
"We are proud beyond words to present this incredible album from Mental Overdrive, Norway's techno grandaddy in nearly 30 years", says Thomas Urv. "I remember Per DJing his Love OD remix of Illumination's 'Hope To God' back in early '95 at a rave in Bergen. It was the last track of the night and I couldn't believe the force of it. Without Per, Norway today would be all about 'Nå Skal Vi Skilles, Johanne'. Trust me, it would have been very bad."

Per Martinsen AKA Mental Overdrive has been making waves for decades. Signed to the famous Belgian label R&S between 1989 and 1993, Martinsen would regularly program and mix for artists like Joey Beltram in the label's studio in Ghent. He has since gone on to run his own label OD Communications, not to mention releasing on Prins Thomas' Full Pupp imprint and Smalltown Supersound alongside fellow countrymen Biosphere and Todd Terje. Also known under monikers such as Frost (alongside Aggie Peterson) and Illumination/Chilluminati, Martinsen's pivotal role in Norway's electronic music has been well documented and he was featured in Ben Davis and Pete Jenkinson's documentary film 'Northern Disco Lights' including contributing heavily to the soundtrack.
"Hardware is a back to basics album with live techno jams recorded straight onto tape and then slightly edited and mastered." – Mental Overdrive

The 9-track long player begins in apt live-jam style with 'Totem' and its chugging acid bassline with metallic hi hats snaking through the track's duration. 'Descent' then maintains the high tempo with ethereal pads and a shuffling drum workout. 'It's All Good' then slows things down with a stuttering groove laced with toms and a resonating melody, then comes 'Dissolve' - another twisted house jam filled with syncopated bleeps and jittery flanging percussion.

'In Flight' once again ups the ante with deep driving kicks and rolling bass, saturated with white noise and accompanied by industrial stabs, leading into 'After The Lights' that combines eerie harmonies with warm 303 squelches. A distorted loop introduces 'Gone Wrong' before it's percussive groove and low-pitched vocal samples take hold, before a rumbling sub and rattling effects progress even deeper into the cosmic voyage in 'Swagger'. Reverberating drums and spectral synths then merge, forming a new and unique rhythmic entity to conclude the package in 'Truce'.
Tracklist:
1. Totem
2. Descent
3. It's All Good
4. Dissolve
5. In Flight
6. After The Lights
7. Gone Wrong
8. Swagger
9. Truce