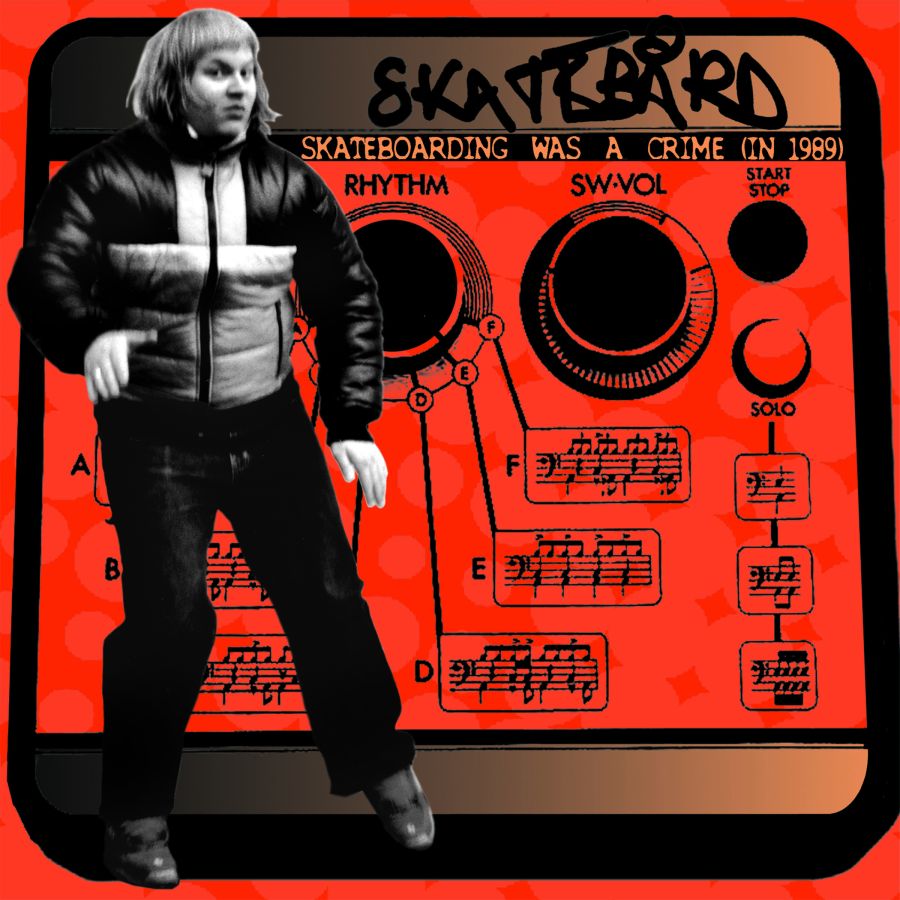 Skateboarding Was A Crime (In 1989)
Label:
Info:
Originally a heavy metal drummer, Bård Aasen Lødemel aka Skatebård, got into techno and rave during the '90s. Hailing from a small town called Ørsta on the Norwegian west coast, Lødemel moved to Bergen where he quickly became part of the student town's growing club scene. After handing over a homemade demo to Tellé Records label boss Mikal Telle, Lødemel got signed to Tellé offshoot label Tellektro in 2001. His first release under the name of Skatebård, a 12" mini album called "Skateboarding Was a Crime (In 1989)" was released in 2002, and Skatebård's reputation as an excellent techno/electro producer started to spread beyond Norway's borders. Since then Skatebård has gone on to release on labels such as Sex Tags Mania, Radius Records, Supersoul Recordings, Keys of Life Finland, Luna Flicks, Totally as well as his own Digitalo Enterprises.
"Skateboarding Was a Crime (In 1989)" was pressed in a very limited edition and sold out quickly. Since then it has been a desired object for record collectors and techno and electro aficionados around the globe. Now the time has come to make the mini album available again, something this true masterpiece really deserves.
Tracklist:
1. Parfymert Joggesko
2. Shopping I Alida
3. Futuro
4. Chiric
5. Sgnelkab
6. Jazz Meg
7. Grell Ekspertise