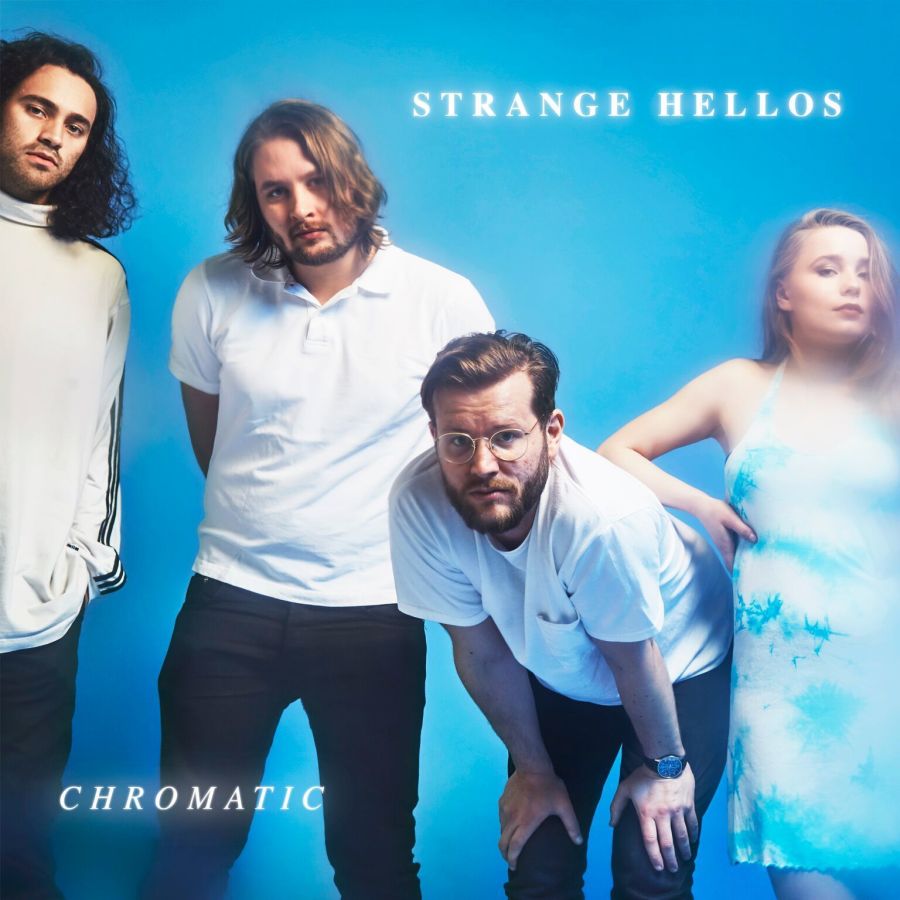 Label:
Info:
«Imagine Ride covering Fleetwood Mac but with a sweet electro pop-shimmer» - NME
«Strange Hellos celebrate the best of power pop in a mythical, dreamy way.» - NYLON
«Strange Hellos have the songcraftsmanship to win hearts, matched with a distinctive edge that sets apart.» - Gigwise
Strange Hellos startet som et studio prosjekt høsten 2015 av Odd Martin Skålnes (O. Martin, Aurora) Birgitta Alida Hole (Lumikide), Fredrik Vogsborg (The Megaphonic Thrift, Casiokids) og Even Kjellby (Great News). Stor lyd, catchy melodier, drømmende vokal og skitne gitarer er hovedfokus når Strange Hellos samles for å skape musikk – en form for ny-power-pop med deilige referanser til blant annet Teenage Fanclub og Cocteau Twins.
Til nå har de sluppet 5 singler hvor alle vært spillelistet på NRK P13, «Broken Teenage Heart» ble også kåret til en av årets låter av NRK P3. De har spilt på By:larm, Bergenfest, Slottsfjell og Øyafestivalen. Nå slipper de sitt debutalbum «Chromatic» 27. Oktober med påfølgende Norgesturné med Mikhael Paksalev.
Albumet er spilt inn i Lydriket, Bergen ved låtskriver og produsent Odd Martin Skålnes. Mastret i Abbey Road Studios ved Alex Wharton.
Tracklist:
1. Chromatics
2. The Prime
3. Summer
4. Is It Me?
5. Monumental
6. Broken Teenage Heart
7. Gold For Golden
8. We Are Trouble
9. Albert
10. The Way Home