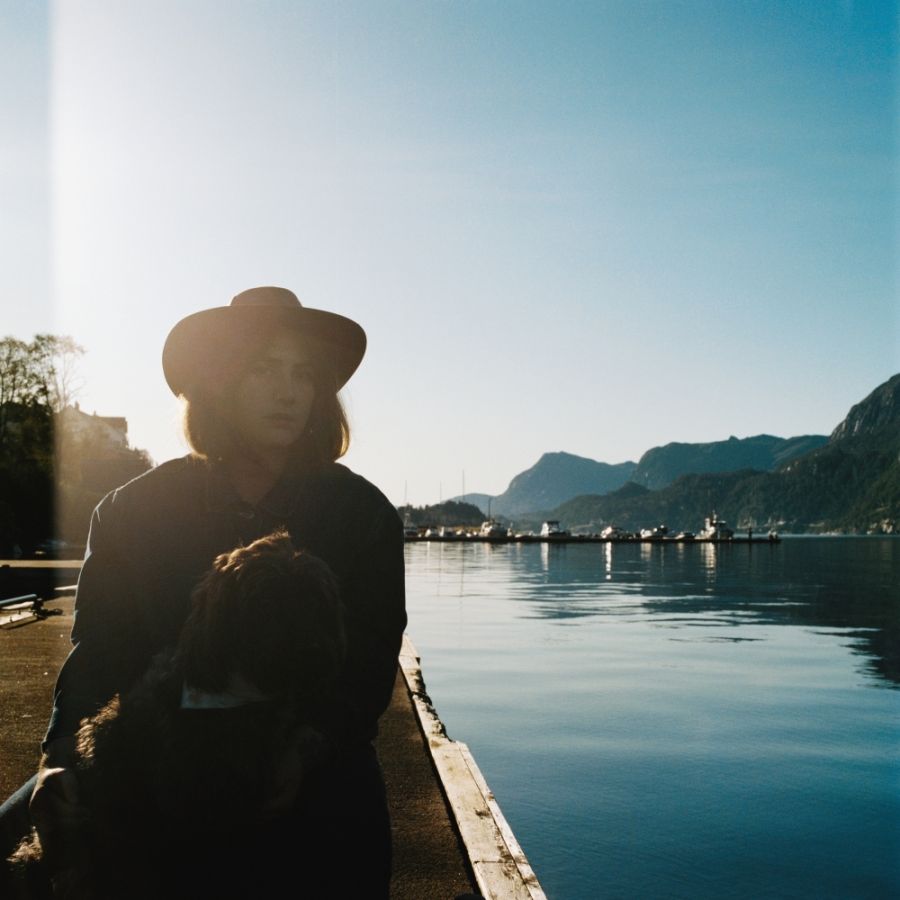 7" Vinyl:
Catalog number:
DWYBO005LP
Info:
After 13 years as a drummer in influential Norwegian indie darlings Razika, the time has finally come for Embla Karidotter to embark on her solo project – moving from behind the drum-kit to center stage. Embracing her life-long affection for country and americana music, she assembled her red-hot backing band The Karidotters and started recording demos.

Imagine if Lana Del Rey went country, if Patsy Cline traveled to Twin Peaks or if Orville Peck was a woman from Bergen – easy, right? As a songwriter inspired by Dolly Parton, Townes Van Zandt, Charlie Rich and Roy Orbison among others, Embla's songs didn't always fit the bill in a band steeped in indie, ska and new wave. But it also might be that musical background that makes her take on americana sound so unique. After joining the house band to sing a few country covers for the "Bergen Bonanza" club night back in 2016, the spark was lit. And when Razika decided to take a break after the release of their 2018 album, Embla started writing songs for real.

The star-studded Karidotters include Marie Moe (Razika, Slomosa) on bass, Nils Jørgen Nilsen (Honningbarna, The Needs, Sløtface) on drums, Tor-Arne Vikingstad (Sløtface) on guitar and Simen Følstad Nilsen (Aiming for Enrike) on lap steel. Having been in the comfort of a band situation for all of your adult life, it can seem daunting to venture out on your own, but that won't be an issue surrounded by players like these. Throw celebrated producer Matias Tellez (boy pablo, girl in red, Sondre Lerche, Razika) into the mix, and you're left with a real strong clique.

Die With Your Boots On Records are thrilled to introduce Embla and the Karidotters to the world, and to present a new addition to the growing Nordicana scene. With songs about heartbreak, drinking, loving and leaving your hometown, they offer a true country vibe, beautiful melodies and twangy attitude, with an outsider vision.
Tracklist:
1. Burn the City Down
2. Bergen Blues
More from Embla and the Karidotters