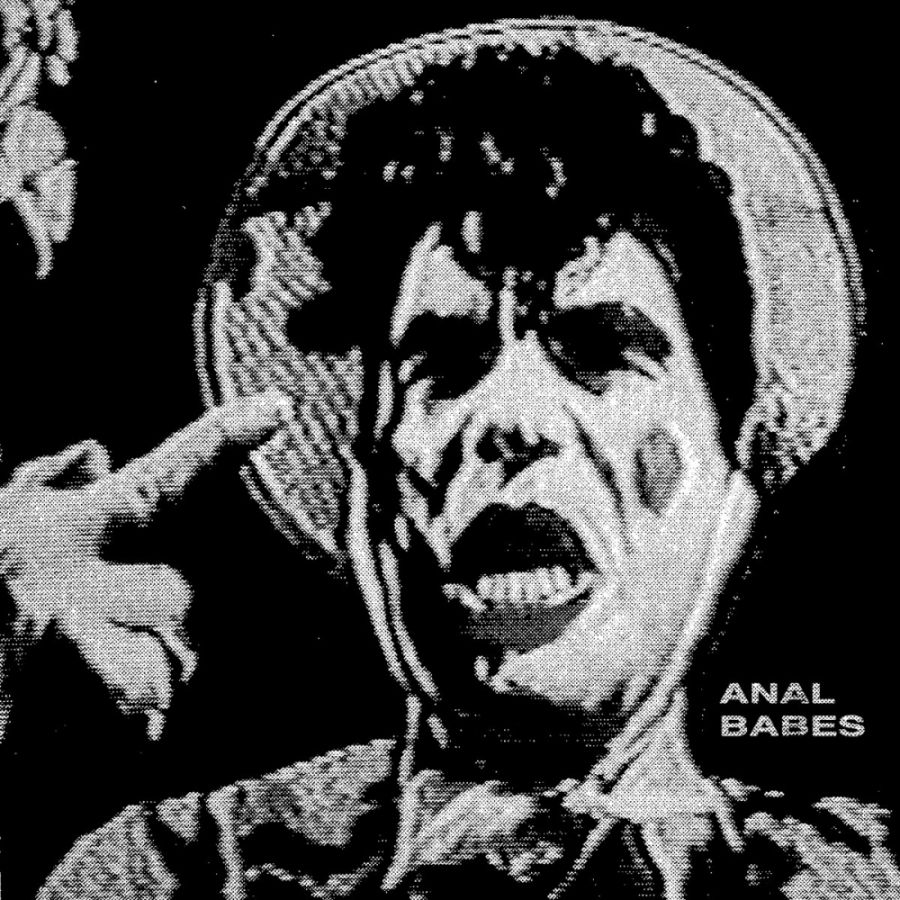 People Are Garbage Lpx4 Box
Label:
Info:
Scumpunkerne Anal Babes var et banebrytende band i undergrunnsrockescenen i Oslo på 1990-tallet, der de fremstod som de snørrete og horete stesøsknene til de mer berømte men mindre beryktede Turbonegro.
Bokssettet People Are Garbage utgis av Hærverk Industrier og inneholder de to Anal Babes-albumene The Dignity Of The Anal Babes Is Unimpeachable (1992) og Delirium Or Diarrhea (1995), begge med bonusspor, pluss to LP-er med spor fra 10" og 7" EP-er, bidrag til samleplater, splittsingler og annet.
4xLP-settet kommer i en slipcase, der hver LP er presset på 180 grams svart vinyl og kommer i eget trykket omslag og svart innerpose med plastinnlegg. Boksen inneholder også et hefte med liner notes, credits, fotografier m.m.
Tracklist:
LP1: The Dignity Of The Anal Babes In Unimpeachable (HÆ017)
Side A: Intro / Fuckstuck / Technicolor Yodel / Cornuto Contente (Pt. 1 And 2) / Hezbollah / Bad Compulsion
Side B: Bummer Bitch / Get Fucked / They Saved Hitler's Brain / Just Like Your Mom / Boy From Nowhere / Stitches In My Head / I Wanna Kill Somebody / Go To Hell / Wasted / I'm A Punk +

LP2: Delirium Or Diarrhea (HÆ018)
Side A: Shoot the Hostages / Premature Ejaculation / People Are Garbage / Face Of Fear / Flabby, Sagging Flesh / Less Friendly Aliens
Side B: Action Woman / Jag Skal Aldrig Dö / Jag Vill Dö / Not Of This Earth / Demolition Girl / Boston / Do The Dance / You're Tryin To Mess With Me +*

LP3: My Dick Is So Enormous (HÆ019)
Side A: Fellatio / Vaginismus / Bitch / TFP / Zonk 1 / Zonk 2
Side B: Face Of Fear / I Puked / Deathtime / Cinderella / Stitches In My Head (live) * / I Wanna Kill Somebody (live) * / Bitch (live) * / Ensam I Natt (live) *

LP4: I Am War, I Am Death, I Am Destruction (HÆ020)
Side A: Sam's Disciple (.44) / Cocaine Swastika / 24 / I'm Dying Now / Amphetamine Penis / Punk Rock / Neighbour's Dog
Side B: I Hate You / Punched In The Face / Be A Cowboy / Levande Begravd / Pharoah Chromium / Lollipop